European Studies is a project at our school in which we participate with class 12 of our "Handelsschule" for the fourteenth time. Our students exchange materials on different topical subjects with our partner schools. These topics were agreed upon during the teachers' annual planning conference. Our partner schools this year are:
Bandon Grammar School, Republic of Ireland
Castlenock Community College, Republic of Ireland
Gaziantep Lycee, Turkey
Lycee Professionnel Francois, France
Orestad Gymnasium, Denmark
Ulidia Integrated College, Northern Ireland
Ysgol Dinas Bran, Wales
Our topics for 2008/2009 are:
School Presentation and Personal Profiles
Tourism: Country and local area descriptions, places of interest, traditions, sport and leisure activities, production of local guidebook
Environment: Recycling, impact of government decisions, pollution
We will exchange our materials by e-mail or snail mail. If you are interested in participating in European Studies with your school, please contact:
Maxine Judge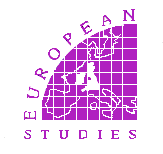 European Studies Office
The Southern Education and Library Board
3 Charlemont Place
The Mall
Armagh BT61 9AX
Northern Ireland
Tel: +44 2837512247
Fax: +44 2837512285
eMail:
office@esp.dnet.co.uk
Internet:
http://www.european-studies.org/
Britta Kamender is the person to contact at our school.